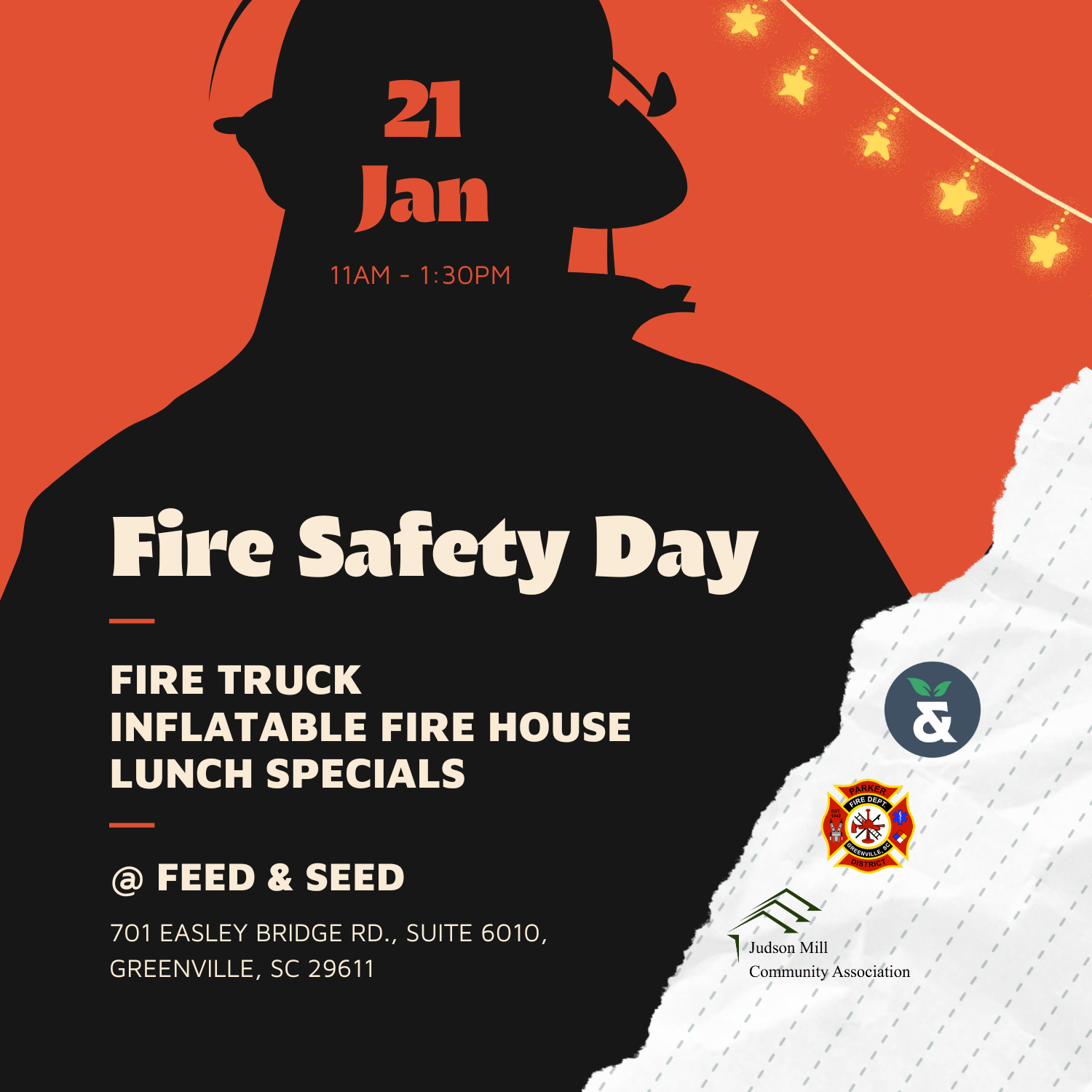 Join us, the Judson Mill Community Association, and the Parker Fire Department for a FREE Fire Safety Day on Saturday January 21st from 11am to 1:30pm.
Parker Fire will be bringing their Fire Truck and an Inflatable 'Fire-House' to teach kids about fire safety and prevention tips!
Don't forget to stick around for the firemen presentation and information table in our Hayne Hipp Community Room for the opportunity to get 10% off Feed & Seed's Market & Cafe that day for lunch specials!